The conference will take place in the Ludwig-Maximilians-Universität Faculty for Mathematics, Informatics and Statistics. The building is conveniently situated within the city center, within blocks of an accessible subway station, a tram station, bus routes and the main train station. If you choose to stay within Munich for the conference, there are multiple hotels within a 10-minute walk of the venue and many restaurants.
Address
Ludwig-Maximilians-Universität
Theresienstraße 39
80333 Munich
Germany
City of Munich
Founded in the 1100's, Munich is rich in history, innovation and culture. Munich lies on the elevated plains of Bavaria at an altitude of about 500 m above sea level and approximately 50 km (31 mi) north of the Alps.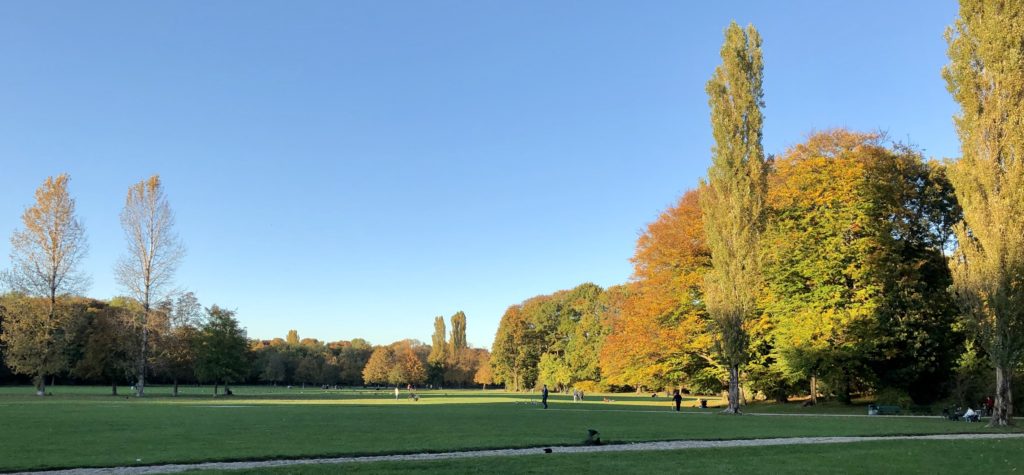 Museums and History
The Deutsches Museum in Munich is the world's largest museum about Science and Technology. About 1.5 million visitors a year get to see a total of 28,000 exhibited objects from 50 fields of Science and Technology. https://www.deutsches-museum.de/
The Glyphothek Munich is a museum for Ancient Greek and Roman sculptures. The iconic building was constructed from the design of Karl von Fischer and Leo von Klenze and was opened for public in 1830. http://www.antike-am-koenigsplatz.mwn.de/en.html
The Palaeontological Museum is a German national natural history museum located in the city. It has a vast collection of fossils of animals and plats such as Mesozoic reptiles, early elephants and saner-toothed cats. https://palmuc.org
The Neue Pinakothek is an art museum in the city centre. It mainly focusses on European art of the 18th and 19th century. Together with the Alte Pinakothek and the Pinakotheke der Moderne it is part of Munich's "art area". https://www.pinakothek.de/en/
Parks and the Outdoors
The Englischer Garten is the largest public park in Munich, stretching from the city centre to the northeastern city limits it covers an area of 3,7 squared kilometres. It was created in 1789, and since then the park has been extended and improved.
The Munich Court Garden lay outside the moat that then surrounded much of the Munich Residence. Creation of the garden began in 1613, at the same time as the new buildings and extensions erected by Duke Maximilian I.
The Maximilian Park is known for the "Angel of Peace". A dominant feature in the park regarded as a symbol of Munich, it raises above the terraces in the axis of the Prinzregentenstraße.